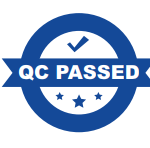 CONSISTENT PRODUCT QUALITY
Consistent quality, in fact, helps us develop a reputation in order to attract new customers and increase a significant impact on the number of sold products. Hiring qualified employees, establishing high quality standard in every single production line, working with reliable supplier, and performing quality audit continuously allow us to achieve the main goal to serve good quality of eyelashes consistently.
COMPETITIVE PRICE
Being existence in tight competition of eyelashes market nowadays, PT MATA believes that serving better price to customers is very important thing to do. Our pricing strategy is clearly to attract and support our customers in pursuit of the best product price and definitely to create much better eyelashes business chain. We attempt to build customers' loyalty as the main priority in order to keep very good business relationship with our beloved customers.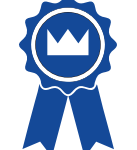 COMPANY REPUTATION
PT MATA has been standardized for quality, health, safety, and environment by achieving ISO 9001:2015, ISO 14001:2015, and ISO 45001:2015. We are ongoing process to get ISO 22716 (Good Manufacturing Practices for Cosmetics). We believe that providing quality experience to our customers worldwide while giving highest attention to health, safety, and environmental care will reflect how important to maintain an outstanding reputation has a positive effect on customers' satisfaction and productivity levels in line with our company's goals.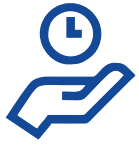 OPTIMUM PRODUCTION LEAD TIME
PT MATA believes that the accurate lead time is very essential and crucial to avoid a supply delay, which could negatively affect customers' satisfaction and production cost efficiency. We conduct the most effective ways in running very smooth production and supply chain. The production planning team takes an important role to ensure all things starting from production preparation, performing every line of production and getting the finished goods ready for shipping in time.
CONTINUOUS IMPROVEMENTS
PT MATA commits to do never ending improvement for all elements such as process, product, quality, and service for efficient company systems. We believe continuous improvement has magnificent effects on customers' satisfaction and productivity levels in line with company's goals to be the lead in eyelashes business.
Yonathan Adiguna
yonathanadiguna@mata-lashes.com
+6281214461120
Nabila Rachel
nabilarachel@mata-lashes.com
+6282226286980
PT MAHKOTA TRI ANGJAYA
Jl. S. Parman Km 02 Kedungmenjangan, 
Purbalingga 53315, Central Java Indonesia